"Fiddler extraordinaire Jeanne Freeman...a casual virtuosity...the music is light, airy and fun, and...really, really good...fabulous...the overall effect is just about perfect"
-  
John Thomas, The Fretboard Journal
"Set an enviable standard of proficiency"
-Earle Hitchner (Wall Street Journal; Irish Echo) 

Hello and welcome to my website -- I'm a traditional Irish fiddler in Connecticut and enjoy sharing my love of Irish music with others, whether in concerts, traditional sessions, or teaching Irish fiddle.  I also founded and teach at the Connecticut Academy of Irish Music, which offers group lessons on a variety of instruments. 
Spring 2023:  Looking forward to teaching again at Fiddle Hell (it's more fun than it sounds!) on-line festival/workshops/concerts - visit www.fiddlehell.org for more information.
On-going - I host an Irish session in Hartford, two Mondays a month at Parkville Market, in the fall and spring, with funding from the Richard P. Garmany fund through the Hartford Foundation for Public Giving and Hartford Blooms/Knights of Columbus.  We were joined in 2021 with special guests Joanie Madden and Mirella Murray of Cherish the Ladies, for a fantastic night of music and fun.  Sessions continue; check my calendar listings for details.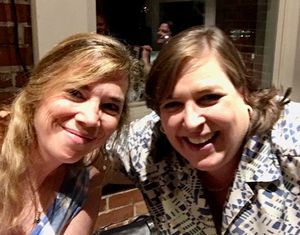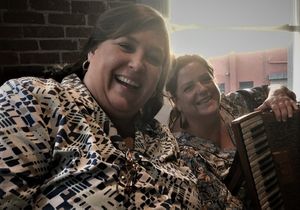 Thanks to Carl Hession for inviting me to record these tunes he composed in honor of P.V. O'Donnell, along with Lindsey Ceitinn.
Had a blast joining the great Fergal Scahill (We Banjo 3) as part of his phenomenal "Fiddle Tune a Day" project!
Great time as the Guest Artist  for the Simsbury Public Schools town-wide String Festival for Simsbury Public Schools in 2018-2019; it was wonderful to conduct workshops through the year and teach traditional Irish music to all of the string students in grades 5-12, culminating in an amazing concert with the students and music friends Loretta Murphy, Dan Ringrose, and Ryan Ford.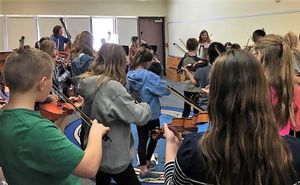 Thank you to Celtic Life International magazine for the nice feature in the June 2017 issue!  Read it here: